Han Solo's spin-off has already begun filming with the title 'Red Cup'
Han Solo fired first! Far from Mo Eisley's canteen and long before he became the mythical pilot of the Millennium Falcon, filming for the most anticipated spin-off movie has just taken off and Star Wars fan couldn't be more excited. At the dawn of the success of Rogue One, the hype continues with the shooting that started today and we cannot wait to see it on the big screen.
You're never Solo, Han. The spin-off of Han Solo, the embattled and sensual untamed paces, began its filming today with full of new actors and even a tentative title. And there are photos to celebrate the moment!
The news comes from the Twitter of Chris Miller, director and screenwriter of the film, showing the clapper with the data we wanted to have for weeks: scene one, take one of Red Cup. And even it seems to reveal the unknown (and for now, provisional) title of the youthful adventures of unmistakable pilot the Millennium Falcon.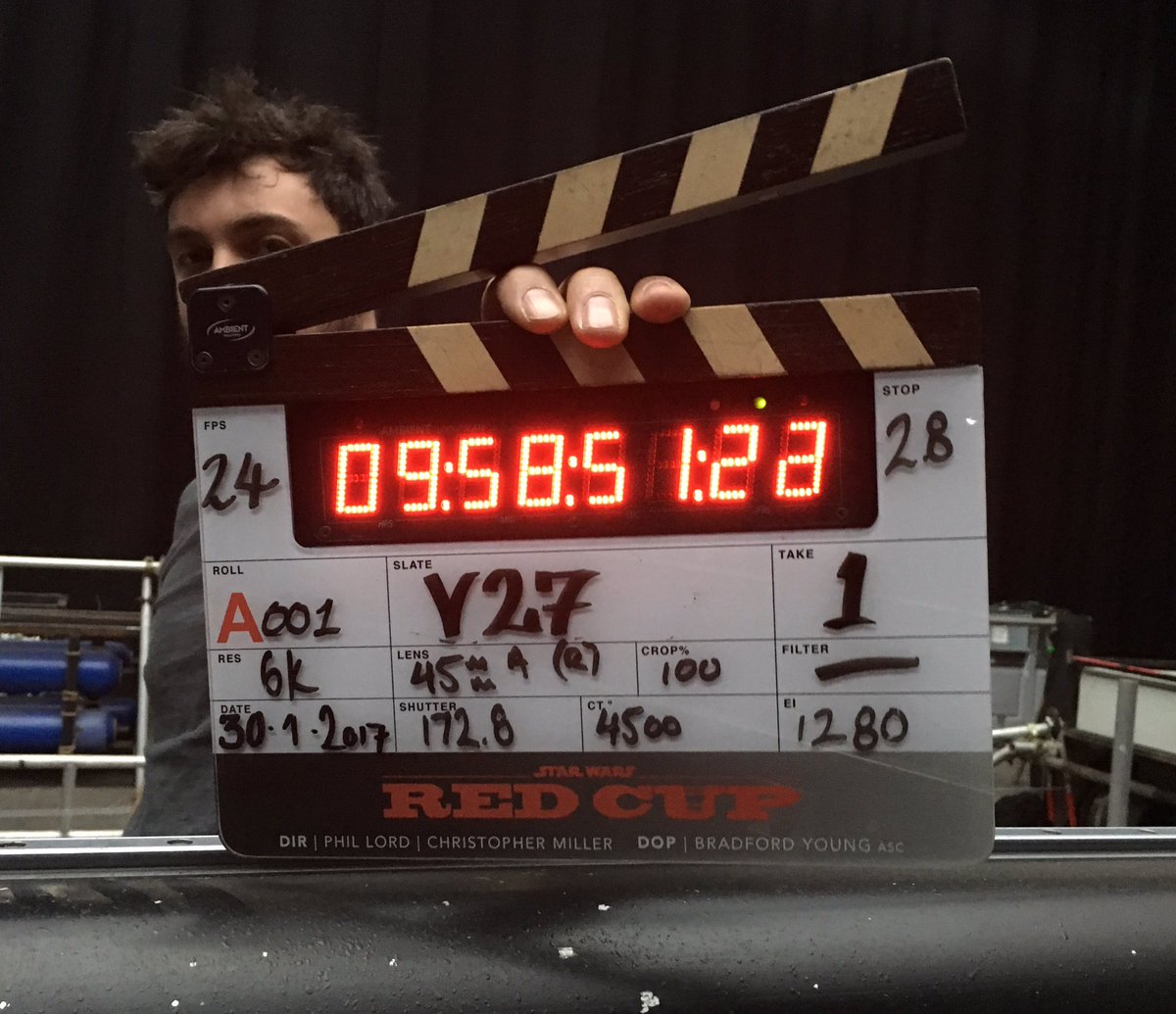 The inside joke for the army of fans could not be missed: Miller accompanied with the foot "Han Shot First.". The joke refers to the controversy of Han Shot First as one of the changes that George Lucas did in the reissue of 1997 comics, where Greedo was introduced. In the original version, Han just shot the mutant. In the new version, Greedo shot first but failed for no apparent reason, giving Han a reason to just shoot. So, who did shoot first?
For now, we do not know about the release date of the film that is top billed by Alen Ehrenreich, but we are open to guesswork. Rumors indicate that this alternative turning point in the origin of Han Solo, which also includes the legendary Chewbacca and Lando Calrissian played by Donald Glover will be released around May next year. And we cannot wait to know who will shoot first in this spin-off!
(Cover photo: Lucasfilm)